Corporate and Group Gifts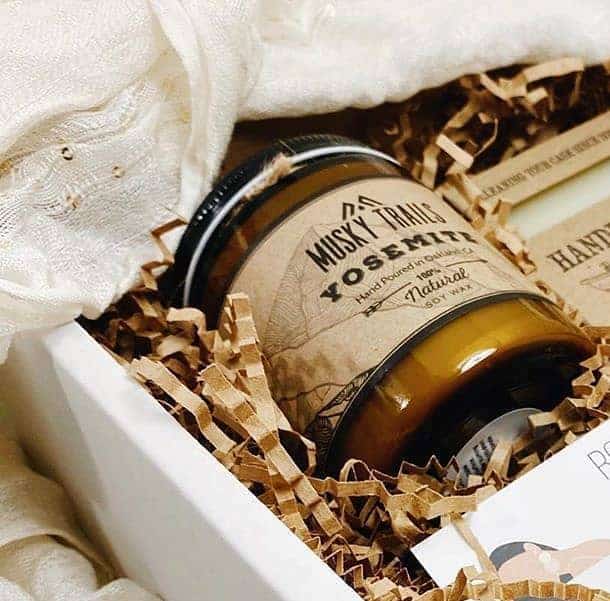 We make it easy to order Musky Trails corporate and group gifts for every occasion. Say thank you to your clients and staff with a handmade gift that they will love, while also supporting the National Parks we all love. Our candles are made from 100% soy wax, and use only all-natural cherry wood wicks, that gently crackle for a long, clean burn. A portion of proceeds from every candle sale is donated back to the National Parks Foundation.
Your friends, family, clients, and staff will appreciate that you supported small business and a local artisan when they receive their Musky Trails candle. We pride ourselves in the burn time and quality of our candles. Give us a chance and you will smell the difference!
Musky Trails has a wide range of scents and candle sizes, and we can help with:
Volume discounts
Shipping to multiple addresses
Pick your favorite candle or let us curate the perfect selection. We also have candle sampler sets available.
Contact us for your quote
For a detailed quote and next steps, please fill out the form below. We respond to all inquiries within 24 hours and can promise timely delivery of all group gift orders.
Get inspired for your group gift, by browsing our National Park collection